In 2017, it was destined to be an extraordinary year. Newly-covered automobile manufacturers flourished. Many Internet car brands such as Weilai, Xiaopeng, Weima, Chehejia, and so on have already begun to exert strength, many of which have already begun to take shape. . Some of the newly-started companies can't do without the leadership's decision-making and strategy development. After all, this part of the people will have the background of car companies, and it is a senior management talent for a certain position in a traditional car company. According to incomplete statistics, there are no more than a dozen executives who have jumped from traditional car companies to new brands in 2017. This shows that they are very optimistic about the new car manufacturers.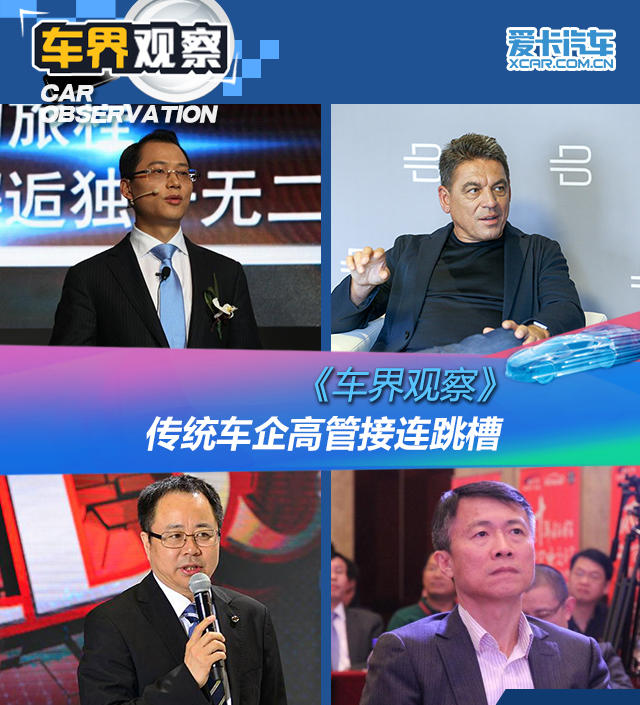 The flow from the traditional auto companies to the emerging internet car makers has become the norm. Traditional car executives have jumped into Internet car builders, but few internet professionals have joined traditional car companies. Taking Li Feng, former member of the Party Committee of the Beijing Automotive Industry Group and the president of Beiqi Group New Technology Research Institute who just joined Weilai Automobile as an example, the senior executives who worked in traditional car companies for 10 years + have chosen two new keywords without exception. : Internet, new energy, executives who jumped to new brands are not a single example. After all, traditional car companies are limited by many constraints and are also one of the major factors leading to brain drain.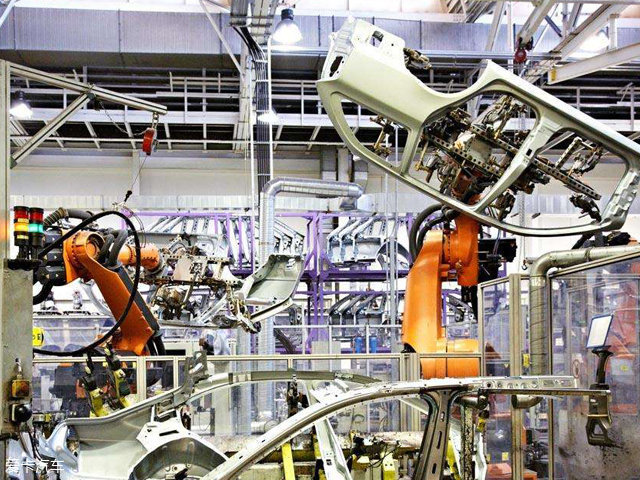 For the future, there will be so many traditional executive turnover companies. The analysts in the industry have given the answer. With the trend of auto electric and intelligent, the future will be every battery, electronic control, or networking. The submarkets will all exhibit geometric growth, which will really make the automotive industry usher in new changes and bring new opportunities to the practitioners. At the same time, with the increasing maturity of parts supply chains and the reduction of automobile manufacturing barriers brought about by electrification, the possibility of success of emerging vehicle manufacturers is also much greater than that of traditional car manufacturers.
People: Li Feng
Original position: Member of the Standing Committee of Beijing Automotive Group Party Committee, President of Beiqi Group New Technology Research Institute
Current position: Partner of Capital Partners
Wei Li Capital Partners Li Feng
In the automotive industry, Li Feng has the name of a€?geniusa€? and has extensive experience and successful experience in R&D, manufacturing, management, and marketing. When Li Feng was promoted to be president of BAIC, and fully controlled the BAIC Group's own brand business, especially Beijing Automobile, it was highly anticipated by all parties and led Beijing Automotive to achieve a comprehensive layout of SUVs and other products, and reduced the amount of losses. , His joining will greatly help Weilai Motor Development.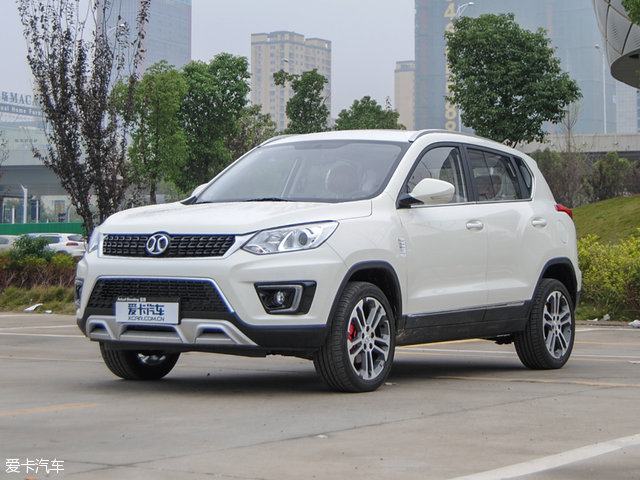 Served as a member of the Standing Committee of Beijing Automotive Group Party Committee and President of Beiqi Group New Technology Research Institute
Li Feng has extensive experience in technology research and development and product sales. During his three-year tenure as a president of Beijing Automotive, his annual sales growth rate of its models remained at around 17%, and he led the company for the first time in 2014 (for the following year). Public offering of H shares on the main board of the Stock Exchange. In just five years, Beiqi Co., Ltd.'s own brand achieved a breakthrough from zero to the first million vehicles (downline), Li Feng contributed.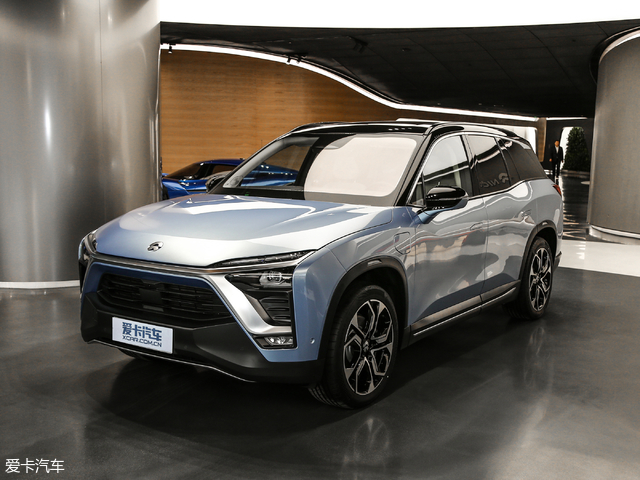 Weilai car first product ES8
According to public information, Weilai Capital NIO Capital is a private equity fund co-sponsored by Weilai Automobile, Sequoia Capital, and Gaochun Capital with a target size of RMB 10 billion. The company aims to promote the development of China and the globalized new energy automotive industry. Previously, Weilai Automobile had already included traditional automotive talents such as Zhu Jiang and Zheng Xiancong in the executive camp. The addition of Li Feng will enable Weilai Automobile to develop better in terms of capital and lead the rapid development of Weilai.
People: Xiang Dongping
Original position: Executive Deputy General Manager of Volvo China Sales Company
Current position: Chief Marketing Officer of Beijing Electric Coffee Electric Vehicle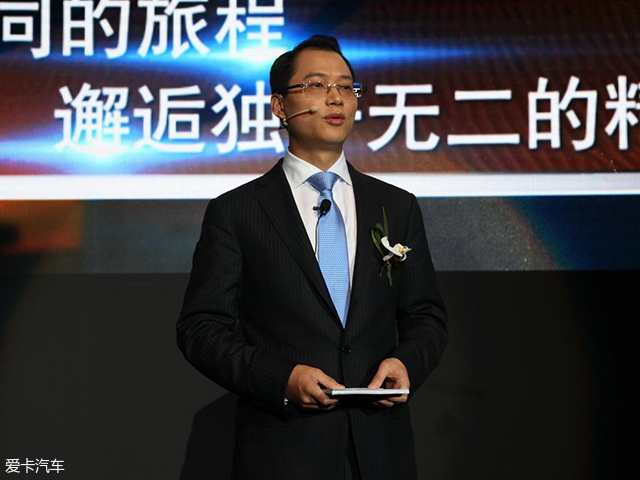 Beijing Electric Coffee Chief Marketing Officer
Xiang Dongping is just one of the traditional executives of many new-build vehicle manufacturers. The mainstream companies building new vehicles, whether it is Weilai cars, Weimar cars, or controversial LeTV, as well as rising stars such as Ai Chi Yiwei, have all flashed the traditional "automobile man" figure. The addition of "automobile man" to the new car company will not only bring the car builder experience, but also enhance the company's reputation in the industry through the popularity of the car man.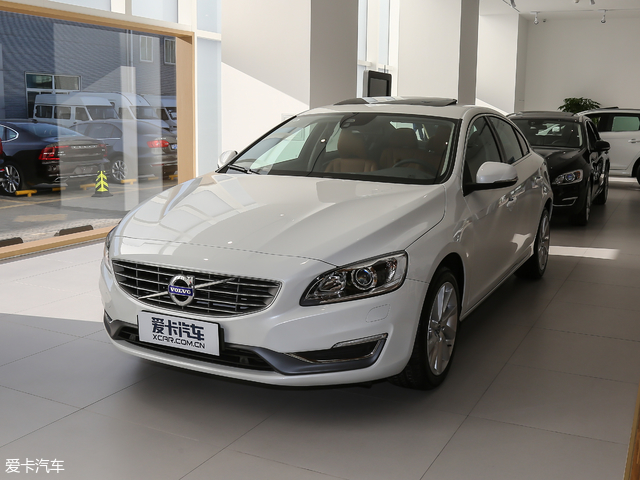 Served as a senior executive of SAIC Volkswagen, Volvo, etc.
Xiang Dongping has worked in SAIC Volkswagen for more than 20 years. He was the executive director and sales director of SAIC Volkswagen's brand marketing department. He has extensive experience in car sales and marketing. Within one year after joining Volvo, Volvoa€?s performance in China increased significantly, which was an increase of 30.5% compared to the same period of last year, which significantly exceeded its growth rate of 11% in 2016.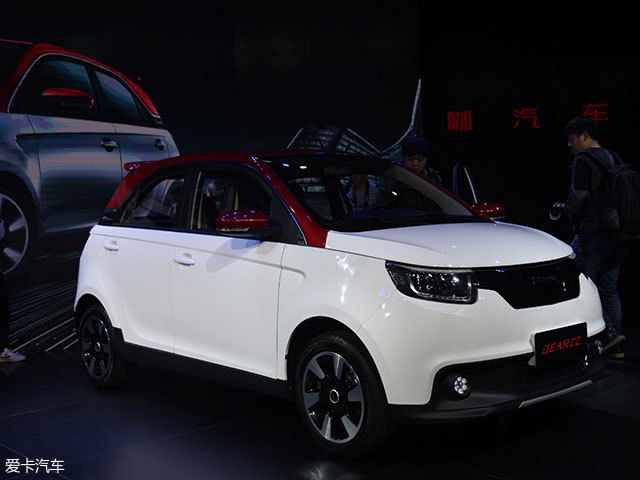 Electric coffee first product
As a new-born enterprise, although the field of new energy vehicles is still in the blue ocean for market competition, no matter whether it is a new force or a traditional car company, it has started to lay out in this area, and this time, in addition to product strength, marketing force It is also very important to follow up in a timely manner. Why to join the emerging manufacturers of cars, Dongping Dong said that in addition to optimistic about the future of new energy markets, but also a challenge to his career.
People: should be looking
Original Position: Executive Vice President of Changan PSA
Current position: Senior Vice President, Besturn Automotive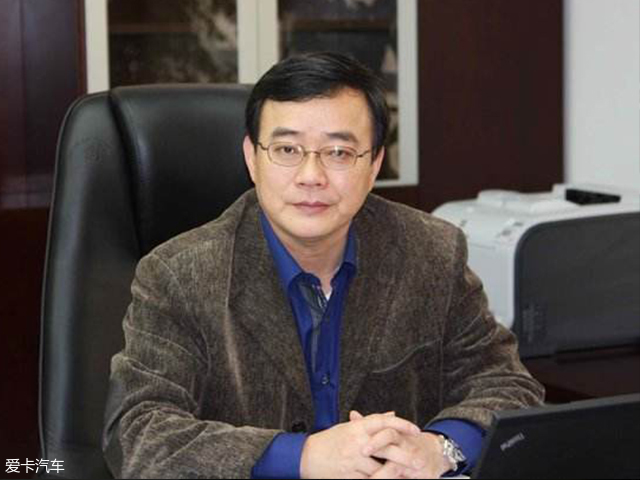 Senior Vice President of Baiteng Automotive should look ahead
It is expected that there will be rich experience in the automotive industry. Since 1982, we should look ahead to Nanjing Automobile Group Co., Ltd., Changan Automobile Group, Chongqing Changan Automobile Co., Ltd., Changan Ford Mazda Automobile Co., Ltd., and Changan Ford Mazda Automobile Co., Ltd. Nanjing company holds important positions. In addition, ChangAn Group has worked for more than 30 years and has served as vice president of Changan Automobile Group, vice president of Changan Ford, vice president of Changan Ford Mazda Automobile Co., Ltd., and executive vice president of Changan Peugeot Citroen Automobile Co., Ltd.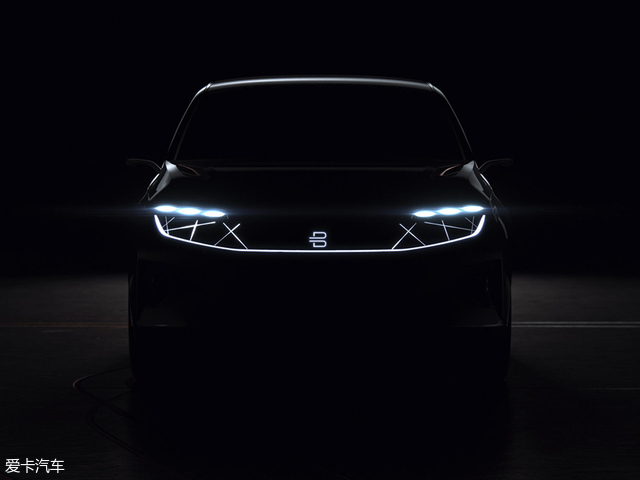 Beitenga€?s first product
Some analysts pointed out that the additions that should be anticipated will add new boosts to this vehicle construction project. First, we should look forward to serving for many years in Changan Automobile, especially responsible for the entire vehicle and engine manufacturing process for many years, in charge of R&D, supplier technical assistance, and quality. Such rich resume, as well as the deep network resources in the automotive industry and supply chain system, will effectively ensure the smooth progress of Benteng's Nanjing Base. Secondly, we should take the lead in preparing the Changan PSA project. We have extensive experience in corporate preparation, system structure, brand cultivation, etc. This is also valuable for the development of Baiteng.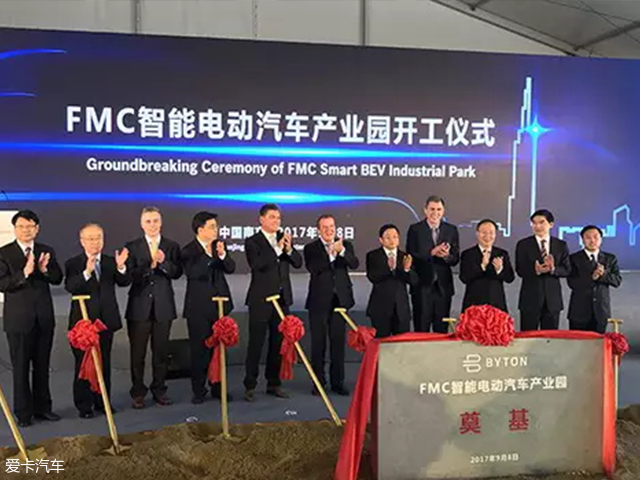 The foundation stone of the Baiteng factory
For the prospective joining, Dr. Dai Lei, the founder of Biotune Automotive, gave a high evaluation and said Dr. Ying was responsible for the first industrialization and supply chain of automobiles in Nanjing. This is a very important step in the process of localization. According to the plan, Beiteng's first product (electric SUV) prototype will be unveiled at the CES in January next year, and production vehicles will be put into production by the end of 2019; sedan and MPV will be gradually introduced to the market in 2021 and 2022 respectively.
a–? Traditional executives who had previously moved to new car companies
Character: Zhu Jiang
Previous post: Deputy General Manager of Lexus China
Now serving: Vice President of Weilai Automobile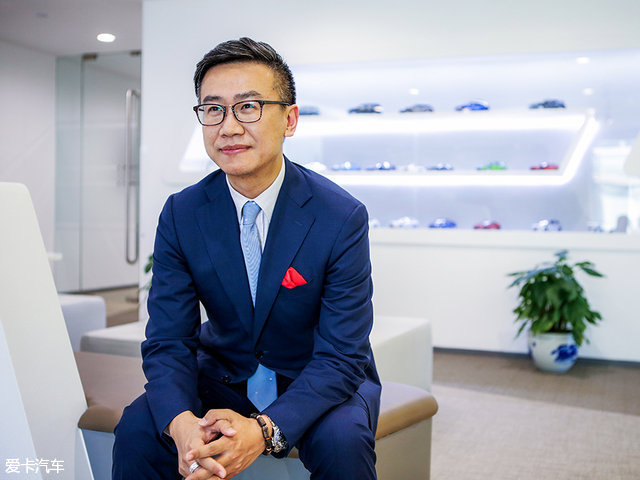 Wei Li Vice President Zhu Jiang
In March of this year, the news of the departure of the deputy general manager of Lexus (China) Zhu Jiang was formally confirmed by me. Zhu Jiang issued a message through WeChat, saying that "Lexus is formally and individualized." At the same time, Zhu Jiang also said that he will join the Internet auto company Weilai Automobile and serve as vice president. Weilai Motors has always wanted to find an executive in charge of marketing and brand public relations. Zhu Jiang, who had spent more than a decade in BMW and spent two years shaping the brand image of Lexus, is exactly in line with their needs.
Character: Dai Lei
Previous post: General Manager, Dongfeng Infiniti
Current position: Chief Operating Officer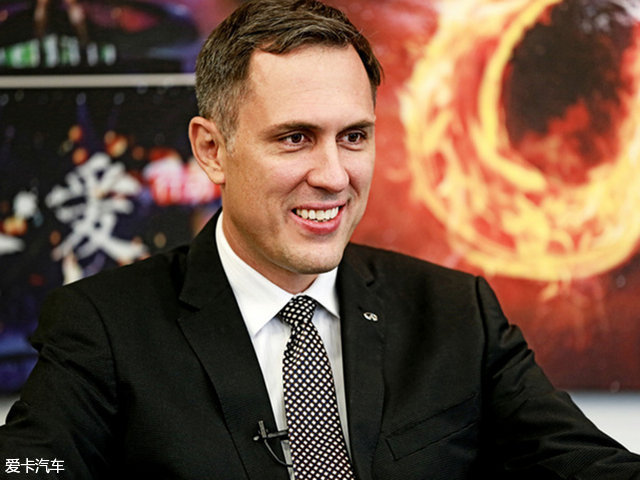 Bethtona€?s COO Dr. Dai Lei
Dr. Dai Lei is one of the senior executives with the most extensive sales, operations and branding experience in the luxury car field in China, and is also recognized in the industry as a€?China Passa€?. Dr. Dai Lei previously served as the general manager of Dongfeng Infiniti Automotive Co., Ltd. and the senior vice president of marketing of BMW Brilliance Automotive Co., Ltd., and the related brands set a record of sales growth in the luxury car market during their tenure, and also created branding and marketing. Several benchmarking cases. Dr. Dai Lei also has extensive experience in product strategy, sales network development and joint venture formation operations.
Character: Bi Fukang
Previous posts: Project Director of i8, a new generation of electric supercars for the BMW Group
Current position: CEO of Beteng
Betten CEO, Dr.
Dr. Bi Fukang holds a doctorate in mechanical engineering and is a world-class expert in the research and development of electric vehicles worldwide. Dr. Bi Fuk Kang previously worked in BMW Group headquarters for 20 years. He has held various senior management positions in chassis development, transmission system development and product strategy. Since 2010, he has served as the i8 project director of BMW Group's new generation of electric supercars and has become a world leader in this field. The R&D mastermind of the landmark flagship model for the automotive industry. Through the introduction of a revolutionary development process, Dr. Bi Fukang led the team to achieve the success of the i8 model in 2014. It significantly surpassed traditional automotive products in terms of product performance, materials, technological innovation, and research and development speed, setting a new global automotive industry. Benchmarking.
People: Shen Hui
Previous posts: former chairman of Volvo China
Current position: Founder and CEO of Wima Motors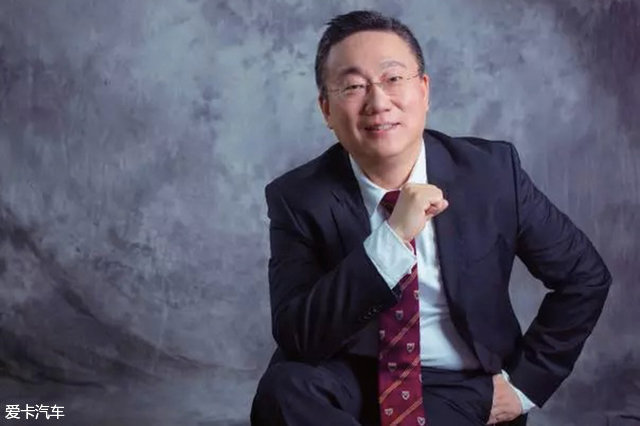 Wei Ma Automobile founder and CEO Shen Hui
The former Vice President of Geely Automobile and the former chairman of Volvo China District once contributed to the successful case of Geely's acquisition of Volvo. He jumped out of the traditional car company as the co-founder of Botai Group, and left Botet to start a new job. He is now the founder of Weima Automobile. CEO. Recently, Weimar Automobile released its first model and is expected to be officially launched next year. This product will be a pure electric product that can be afforded by the people.
Character: Zheng Xiancong
Previous post: General Manager of GAC Fiat
Now serving: Wei Lai Auto Executive Deputy General Manager
Wei Lai Auto Executive Deputy General Manager Zheng Xiancong
The former general manager of GAC Fiat, is currently the executive deputy general manager of Weilai Automobile. It is reported that Zheng Xiancong also brought a group of former Guangzhou Auto Fiat people into the Weilai car. Among them, Jiang Ping is a senior executive introduced by Zheng Xiancong. He once served as former deputy general manager of Guangqi Honda, former executive deputy general manager of GAC Fiat, and former deputy general manager of GAC Group. Jiang Pinggang joined Weilai Auto soon after he retired from Guangzhou Automobile.
Editor's comment: New energy has become the future development trend of the automotive industry, resulting in some non-automotive companies also joined the new energy camp, the joining of senior management personnel will affect the development of a company, but so focused on the collective job-hopping in the automotive industry For the first time, it can explain to some extent that this part of senior executives is optimistic about new energy vehicles and will become the focus of the next growth.
An oil filter cap also seals the pressurized oil in the canister and helps to prevent leaks. Typically, an oil filter cap is threaded and sealed with an O-ring and may not seal properly if over-tightened or cross threaded. This may result in oil leaks and low oil pressure. The Cover Capr is suitable for German car, such as BMW and other models. You can choose the products you need according to the OE number
Oil Filter Housing Cover Cap,Volvo Oil Filter Housing Cover Cap,Cover Cap For Jeep Dodge Chrysler,Oil Filter Housing Cover Cap Chrysler
WENZHOU PETURS AUTO PARTS CO.,LTD , https://www.cnpeturs.com