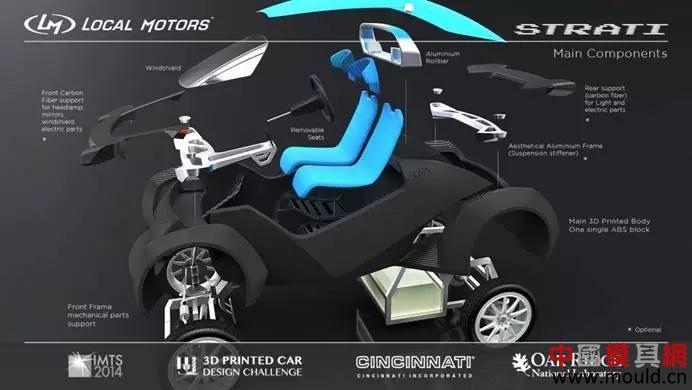 Among the many applications of 3D printing technology, the automotive industry is one of the earliest users of 3D printing technology. As early as the beginning of the development of 3D printing technology, some European and American developed countries' car companies began to apply 3D printing technology to the automotive R&D process. Among them, the earliest, deepest and most widely used car company is Ford Motor Company. Back in the early days of 3D printing in 1988, Ford Motor Company purchased the third 3D printer in the world's 3D printing history.
3D printing brings changes to the automotive industry
1 design aspects
Using 3D printing technology, a conceptual model can be produced in hours or days, and automobile manufacturers can be applied to the research and development of car shape design. Compared with the traditional manual production, 3D printing can more accurately convert 3D designs into physical objects, and the time is shorter, thereby improving the production efficiency at the automotive design level. At present, many manufacturers have begun to use 3D printing technology in the design, such as BMW, Mercedes-Benz Design Center.
2 material aspects
3D printing allows for a wide variety of material choices, different mechanical properties, and accurate functional prototyping, allowing manufacturers to correct mistakes and refine designs at any time in advance, minimizing error costs.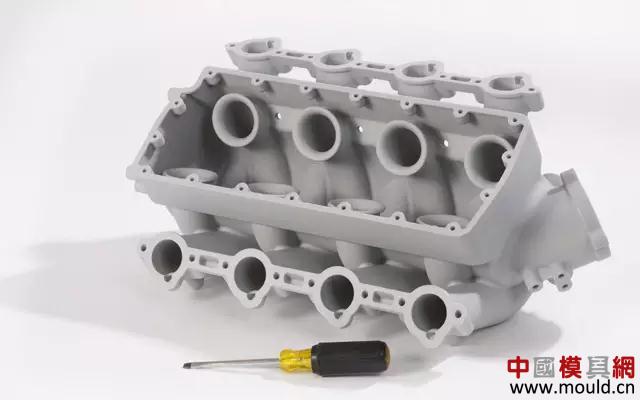 3 fixture aspects
3D printing technology significantly reduces the cost and time of tool production. For production tools such as water-soluble cores, carbon fiber packages, injection molding, and other 3D printing applications, companies can quickly customize tools, reduce costs, and shorten time-to-market.
4 final parts
Automakers use 3D printing technology to automate small-volume custom parts and production, and to create and manufacture complex geometries such as organic shapes, hollows, and negative stretches. 3D printing can quickly create complex parts. When a problem occurs in the test, modify the 3D file and print again to test again.
With the rapid increase in the application of 3D printing technology in the automotive industry, a well-known market consultancy, Frost & Sullivan, recently released a related investigation report, predicting that the market size of 3D printing for automobiles is expected to reach US$4.3 billion by 2025. Almost all automakers such as Ford, BMW, Lamborghini, Volkswagen, General Motors, Porsche, Honda, Chrysler, Mercedes-Benz, Audi, etc. are continuously exploring the infinite possibilities brought by 3D printing.
In the era of rapid technological innovation, a€?3D printinga€? is hot and has been used in many industries. Automobiles and parts manufacturing is the focus of 3D printing technology. At present, not only automotive chassis, interiors, and body exterior covers, etc. Many parts and components have been successfully used ABS plastic and carbon fiber materials as the basic material to achieve 3D printing production, "full vehicle" printing has also been shown many times, printing time is getting shorter and shorter, the level of technology is getting higher and higher, earning Full of the world's attention.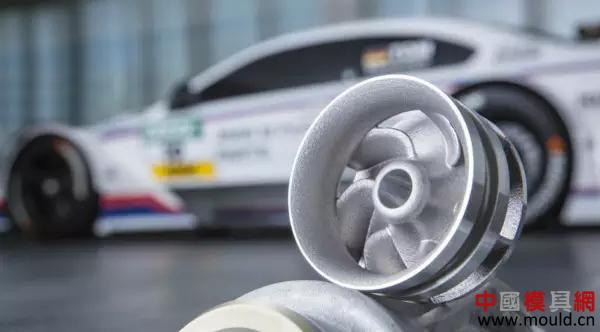 Application at this stage
Compared with the traditional auto manufacturing industry, the current 3D printing capacity is still relatively low and it is difficult to mass-produce large-scale production. In addition, due to the need to take into account factors such as safety, raw material quality and cost factors are difficult to balance, resulting in high cost of bicycle production also restricts the commercialization of 3D vehicles at this stage.
At this stage, the application of 3D printing may be more suitable for the design field and the automotive R&D phase, as well as single-piece small-batch production, such as the sludge model of the entire vehicle, the development of components such as the body, chassis, and synchronizer, and rubber and plastics. Single part production.
Currently, there are five major applications of 3D printing in the automotive field:
For design
Direct production of structurally complex parts;
Lightweight structural parts on the car;
Customized special workpieces and inspection instruments
The production of a complete vehicle model.
However, it is worth mentioning that the practical significance of 3D printing equipment is to help you improve the efficiency of a certain part of the design or product sample preparation process, rather than completely replace the entire process. Just like Urbee, 3D printers can print body shells, body weights, and personalized designs for them, but key components such as motors still come from traditional manufacturing. The biggest difference from a traditional enterprise manufacturing car is that 3D printing cars print a single, one-piece car body and then fill in other parts instead of assembling parts of the car body together.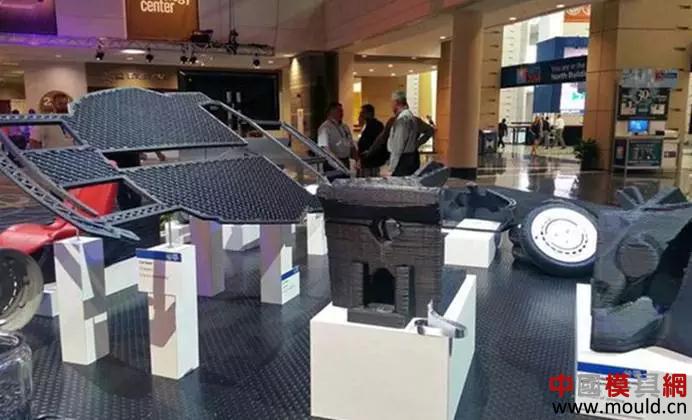 Bottleneck in 3D printing - low material variety and high price
Because of the special nature of its materials and processes, the current 3D printing technology is still in the prototype stage of automotive parts, and it is the most advantageous. However, these are still quite different from the types of materials actually used in cars. So we generally look at structural components. In addition, it is gratifying to note that on February 28, 2016, the Ministry of Industry and Information Technology, the National Development and Reform Commission, and the Ministry of Finance formulated the a€?National Additive Manufacturing Industry Development Promotion Plan (2015-2016)a€? to propose 3D. Printing and automotive, aerospace, biomedical and other important segments are divided into different industries to conduct cross-industry alliances and breakthrough a batch of additive manufacturing special materials. By 2016, we will realize the independent production of special materials such as titanium alloys, high-strength steels, and some high-temperature-resistant high-strength engineering plastics to meet the development needs of the industry. This is undoubtedly a boost for the development of 3D printing materials.
In addition to the few types, the other obstacle to 3D printing in terms of materials is cost. Material cost is a relative concept. In the case of very small batches, the cost of the mold is more than that of a single product, so that its One-piece products will be more expensive, but if there is no such problem with 3D printing, the cost of printing a single-piece or small-batch product in 3D is relatively inexpensive. And such batches as hundreds of thousands of cars per year, if you use 3D printing, the current cost is uneconomical. Therefore, we understand that this applies him to personalization and is a small and complex structural part, that is, a unique product, not a mass product.
While artificial intelligence is prevalent and everything is possible today, we believe that in the near future, we believe that the application of 3D printing in the automotive industry will become increasingly widespread.
Scissor Lift
Akodi Mobile Scissor Lift is well designed. The Aerial Scissor Lifter can lift operators from 3 meters to 14 meters. It`s great for aerial work. In addition, Electric Scissor Lifter and Electric Lift Table are also ideal for other warehouse duties. We also provide electric lift trolley to suit market demands. Please contact us for your material handling needs.
Steady ascending and descending, move conveniently, easy to work

It`s characterized by great capacity. It can be designed as per your requirement
Measurement/ Model
SJY0.3-3
SJY0.2-4
SJY0.5-4.5
SJY0.3-6
SJY0.5-6
SJY0.3-9
SJY0.5-9
Capacity(Q)
Kg
300
200
500
300
500
300
500
Max. height (h1)
mm
3000
4000
4500
6000
6000
9000
9000
Min. height (h2)
mm
770
850
980
950
950
1500
1600
Platform size (L*W)
mm
1300*770
1500*700
1300*850
1780*840
1780*840
2150*1000
2150*1000
Motor power
kw
0.75
0.75
0.75
1.1
1.5
1.5
2.2
Power
V/hz
380V/50Hz
380V/50Hz
380V/50Hz
380V/50Hz
380V/50Hz
380V/50Hz
380V/50Hz
Optional Power: AC220V or DC24V


Scissor Lift
Mobile Scissor Lift,Aerial Scissor Lifter,Electric Scissor Lifter,Electric Lift Table
Akodi Intelligent Robot Technology Co., LTD , https://www.akodiforklift.com